These 8 animal-based movies will make you cry your eyes out
Movies and cinema have many ways to make you cry. Even when movies have "good" endings, some dramas have heartbreaking scenes that are sure to bring tears to your eyes. This obviously implies action, music with violins or even the use of elements that are familiar to us, such as animals. The latter are more fragile than humans, they must be protected and offer us absolute trust. Inevitably, their deaths are all the more shocking as they are never their fault. But Luckily, the movies we're going to talk about don't all need to go to such extremes to drain all the salt out of our bodies.
#1 marley and me
Let's start slowly with a dramedy. The film is quite joyful with some sad passages on the counter. The ending, however, will leave audiences in tears as anyone who has ever had a pet identifies with the characters. It's hard to see an animal leave, especially when you have to make the decision yourself to have her pricked to avoid further suffering. Take out the tissues.
#2 Charlie (All Dogs Go to Heaven)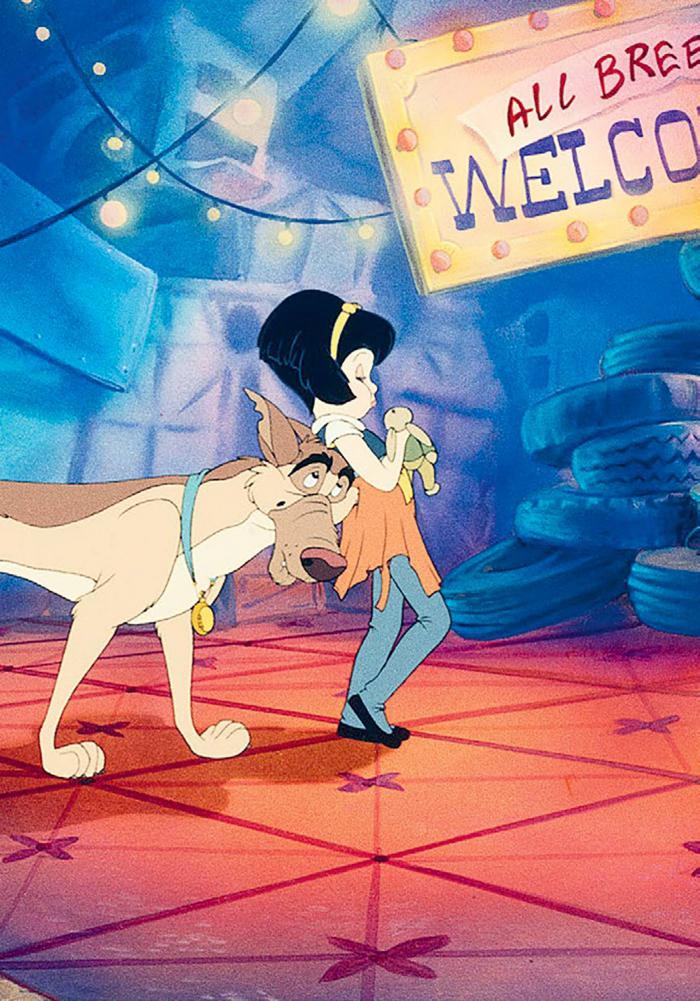 largely forgotten animated films, Charlie is a film created by a former Disney, Don Bluth, but whose the theatrical release was made at the same time as The little Mermaid. No luck for him. We follow the story of a cheating dog casino manager named Charlie, who is murdered by his best friend Carface but manages to escape Heaven to return to Earth to protect a little girl named Anne-Marie. It's an animated film that doesn't take children for idiots and offers a critical look at the mourning of your pets, because all dogs go to heaven.
#3 Rox and Rouky

For once, we can thank Disney for changing the original story of Rox and Rouky, because this is even sadder than the animated film. The ending of this film is bittersweet, working toward the separation of the two friends rather than the inevitable death of one of them, which has come about. in the original story, in which Rouky dies, killed by Rox, and knowing that his children want to take him to a retirement home where dogs are not allowed, the hunter unhooks his gun from the wall, drags his dog outside. The latter licks his hand, unaware of the fate that awaits him.
#4 Battle horse
Let's leave our canine companions aside to focus on horses. Steven Spielberg knows how to convey emotion through animals. Battle horse is an emotional roller coaster based on the relationship between Albert and his horse Joey during World War I. If the animal survives at the end, it is the human relationships that are sublimated in the film. linking your sadness to endless melancholy over the fate of the horse's original owner.
#5 The Horse Whisperer

This movie will not disappoint you. In the movie, Pilgrim, Annie and Grace's horse is injured; Annie, already having a leg amputated, gradually loses her taste for life until she meets Tom, a horse whisperer. As often, the animal is here a lever to bring the tension not on him but on the human relationships that surround him, with poignant farewell scenes between the two protagonists.
#6 Antarctica, prisoners of the cold

Do you like sled dogs? Antarctica prisoners of the cold abundance. Or rather, at the beginning. Because because of a snowstorm, Jerry Shepard is forced to abandon his dogs at a science base. The latter will have to fight alone, in the cold, for 6 months. When he returns there, he finds the body of Old Jack, one of his guide dogs. Disney complies, Jerry manages to save (almost) all of them. The film ends on two gravestones, those of his two favorite dogs, including Jack's. The film is a cover of another Japanese film, Antarctica released in 1983. The latter has a much sadder ending than this tepid happy ending.
#7 Hatchi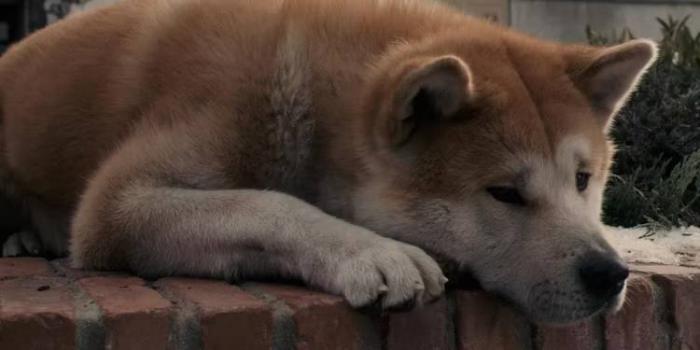 Hatchi (Where is it Hachi: A Dog's Tale) is inspired by the true story of Hachiko, an akita who, despite the death of his master, continued to wait for his return from work in front of Shibuya station in Tokyo for 9 years. The story is very popular in Japan and there is even a statue dedicated to him in front of this station. Even though the film moves its story to Rhode Island, the emotion of the relationship between the dog and his owner remains intact. If movies often show us the pain of a human being who loses his dog, here we are shown the pain of an animal that loses its master.
#8 Plague dogs
Plague dogs, THE animated film that means no good to you. Directed by Martin Rosen and released in 1982, the celluloid cartoon tells how two dogs manage to escape from an experimental laboratory by practicing vivisection. They will do anything to find a place to live a better life. Except that these two animals would be carriers of the plague virus, condemning them by time and tracking by humans, soldiers, scientists and the media. It is a heartbreaking film, very dark and infinitely sad.
We could have included more movies with emotional scenes with animals. I Am Legend, The Green Line, Balto, White Fang, Isle of Dogs, White Godand even Kung fu pandas 2 (when mother panda dies), we accept. Do not hesitate to tell us which movies with animals made you cry the most. If you like our articles dedicated to species other than humans, you'll have to find what you're looking for here.