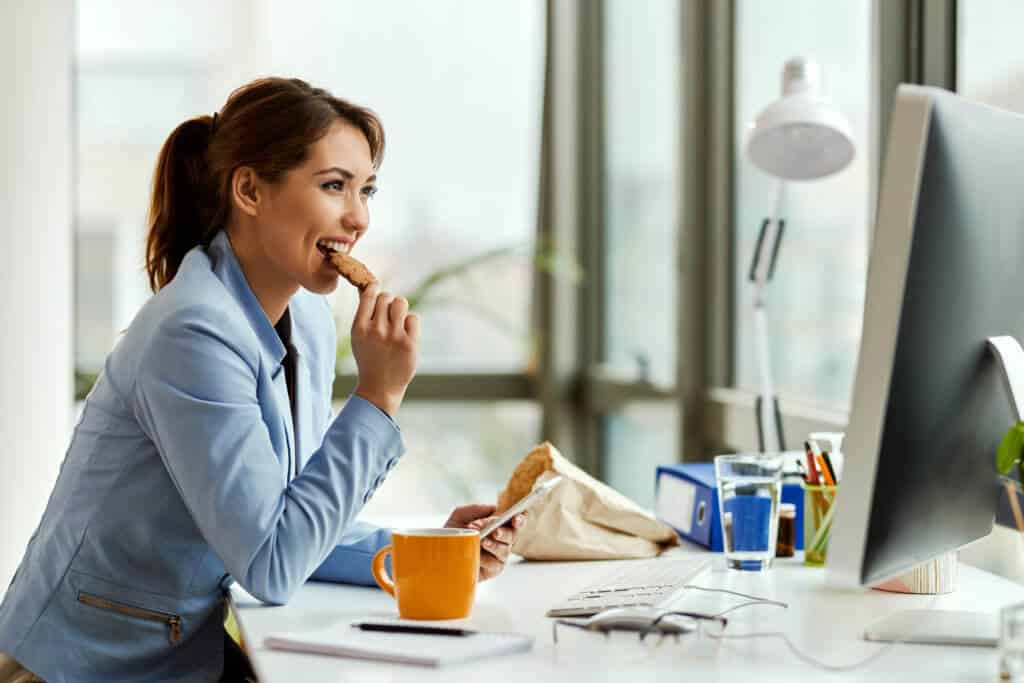 On Tuesday 20 September, the second round table of innocent smoothies was held in Paris, at the Halle aux fruits, in the brand's premises. Organized by the Fhcom and Nutrikéo agency, it focused on QVT with a look at the French gastronomic break. What effects on our brain, our body and our relationships with colleagues?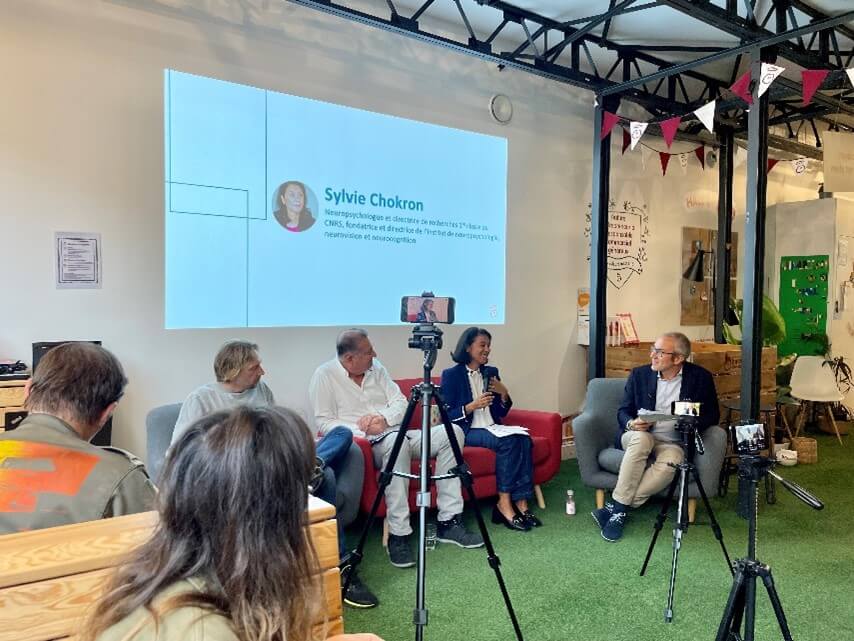 What do the French think?
According to the OpinionWay/innocent study: for all these active people, breaks, whatever they are, are an essential ritual both mentally and physically… Because they are good!
They are an essential pillar of well-being and sociability in the working day: they are considered mentally essential (81%) And on a physical level (76%).
For most affected workers, the food break allows them to take the pressure off of the day (64%) and to get a breath of fresh air (53%). A moment with others (33%), but also for yourself, the food break offers both the possibility of surfing on social networks (24%), of planning the upcoming weekend (15%) of managing daily emergencies (29% ) .
This gastronomic break is systematically, or almost, sweetened : mainly squares or bars of chocolate, sweets or cakes (36%), pastry (31%) and dried fruit, fresh or cooked (31%). Workers love to combine the snack with a drink.
Sure, workers used to take breaks for food are afraid of gaining weight (63%). However, they find more nutritional benefits than flaws in this practice. For 69% they allow you to resist better between two meals. Food breaks are also known for their own contribution to professional performance: they would make you more productive (29%) and more creative (15%).
A practice that is therefore destined to develop:33% of workers wish they could take more food breaks at their work.
For the brain, it is essential to take breaks
According to Sylvie Chokron, neuropsychologist and first class research director at the CNRS, founder and director of the Institute of Neuropsychology, Neurovision and Neurocognition:
"While we are doing nothing, the brain is working a lot. By taking a real break of conscience, without distractions, the worker saves time: it is during these periods of mental wandering that one is most creative and that the mind solves problems".

Silvia Chokron
Recently, a study recorded hundreds of resting brains and found that this resting network is nearly every brain's signature. That is to say that the regions activated at the moment, it is the essence of every person, our deep thoughts.
"Finally, thinking when we do nothing is the heart of our thinking"says Sylvie Chokron.
Good practices recommended by neuroscience
The idea is not to impose breaks or standardize these moments. In general, argues Sylvie Chokron neurodiversity.
There is no universal way to take a break, it depends on everyone's particularity. We all have different brains and faculties.
"The important thing is to do it maintain a form of curiosity in relation to new practices and experiencing new things. These new practices can then become habits, or even a necessity, like consuming a smoothie during breaks. This ritual is integrated by the brain because it brings pleasure. And of course, listening to us is essential : the break is a moment of introspection, which responds to our needs. »
So you need to give yourself breaks!
We find it difficult to take breaks. This applies to young people, but not only. Several reasons may explain this, according to Sylvie Chokron:
"We are constantly subjected to stimuli to which we must respond. This multitasking robs us of the benefits of real breaks. Neuroscience encourages boredom. It takes a few minutes of vacuum for the brain to do its job while we do nothing. »
From a nutritional point of view, what is worth consuming?
All eater profiles are different. Some need to distribute food intake throughout the day, others less. Doctor Nutritionist Dr Cocaul recommends doing so listen to each other and get back to the essentials: the pleasure of food, and all you do is take a break.
"On a physiological level, the food break does not automatically lead to weight gain. A healthy food break will provide the nutrients our body and brain need, like glucose that makes you feel good and recharges your batteries. »

Doctor Cocaul
Glucose is food for the brain. Fruits and vegetables are a good option in this regard: they contain vitamins, glucose but also antioxidants for many of them. These prevent brain aging and neuronal wear. It's important to keep this in mind when taking a break from food.
The smoothies, composed only of mixed fruit and vegetables, are part of this concept of comfort food between two meals, of pleasure (taste, attractive colors) while being guilt-free (no added sugars, vitamins, fibres).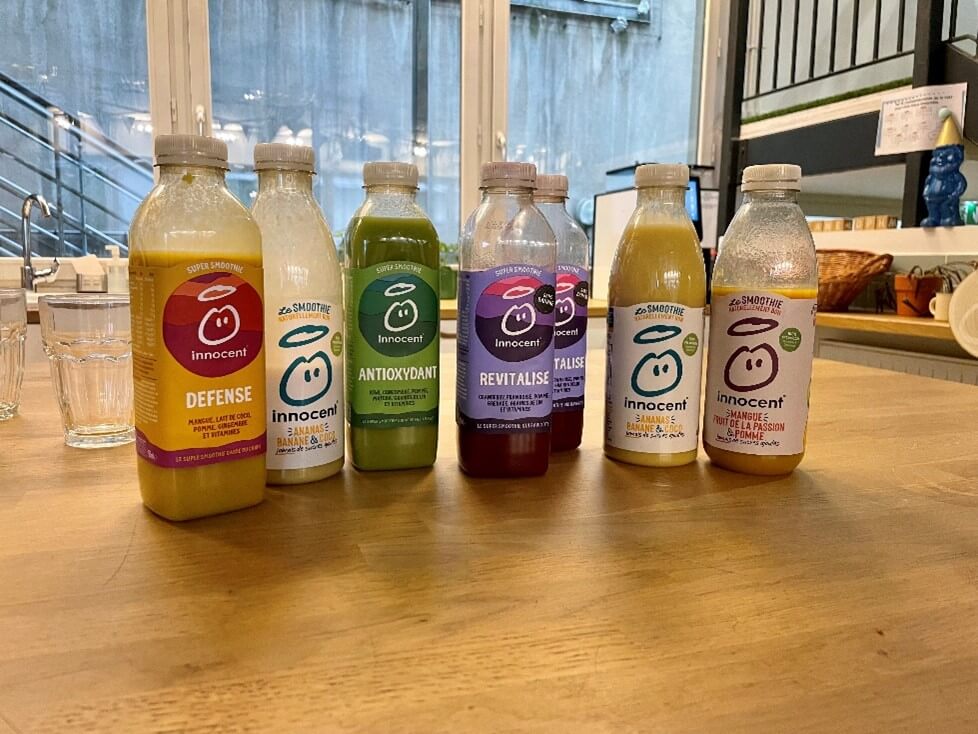 other good practices are also useful for optimizing a food break:
The tasting must be at the appointment, you have to savor to feel better.
Listen to yourself and eat mindfully
In the food industry, it works with sizes S, M, L, XL… depending on the type of eater. But also, with taps, creating the ideal and pleasant environment for these breaks.
Send positive and thoughtful messages
In the business world, what initiatives does QVT take regarding food breaks?
Breaking turns out to be one of the essential levers for optimizing group cohesion. "To work together, you have to take breaks together. » This is the observation of Arnaud Collery, Chief Happiness Officer.
When this break is food, it works well because food brings us together:
"Food has something spiritual, it allows you to connect with others, and this in all cultures and religions. If you have a difficult conversation to have with someone, having lunch together is a good option. »
In general, Arnaud Collery confirms the idea defended by neuroscience:
"We are the break. Indeed, to be happy at work, you have to be authentic. And when we take a (food) break, we are authentic. »

Arnaud Collery

🥝 Share our articles with #CultureNutrition

---
Photo credits: #341102040– ©Drazen– stock.adobe.com