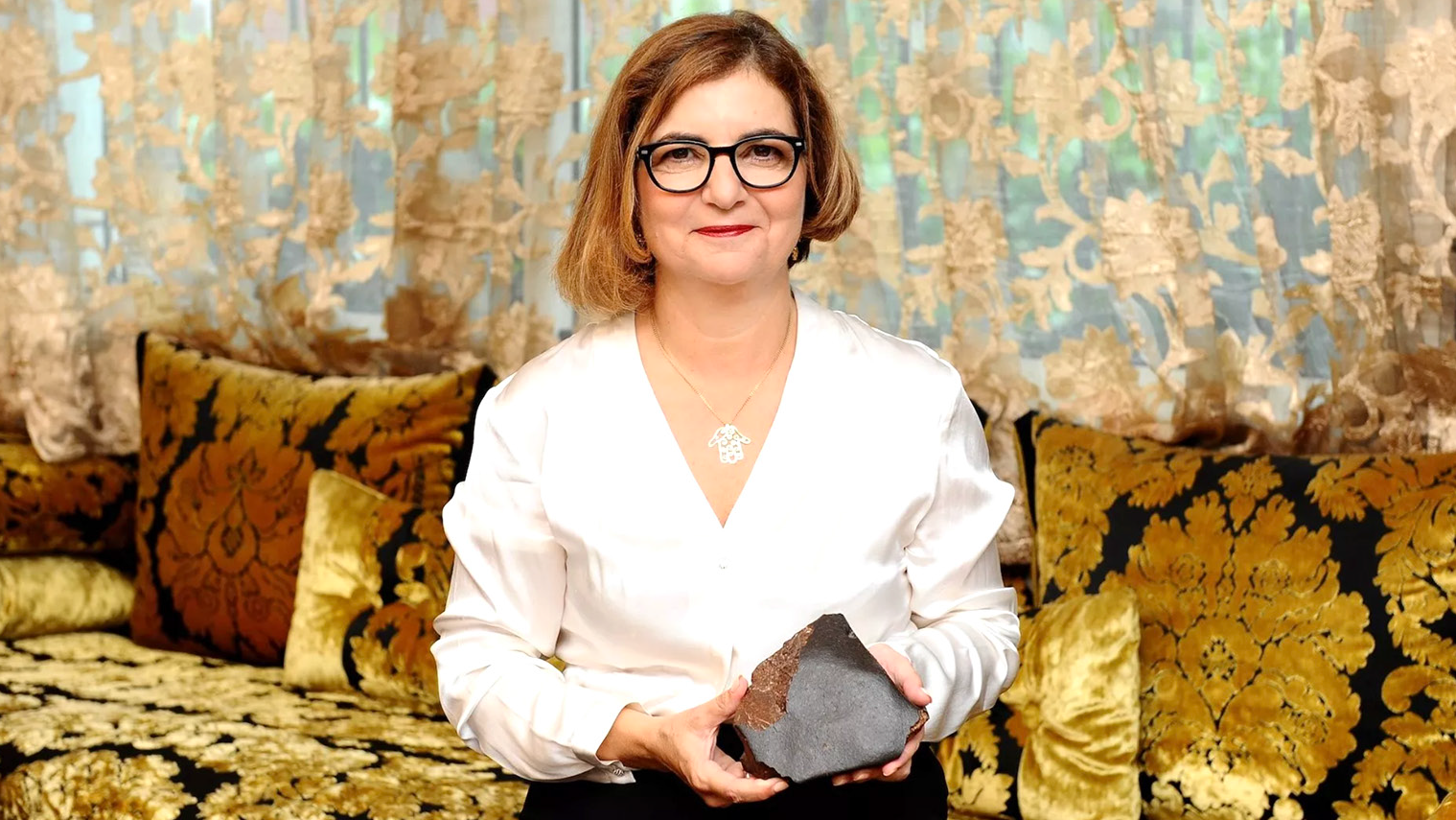 "We find meteorites from Morocco in every museum in the world, except at home"
-You are the first Moroccan scientist in the field of meteorites and planetology. How did you get interested in this field?
– I'm a geologist by training. I prepared my license at the Casablanca-Ain Chock Faculty at the Hassan II University of Casablanca, where I currently teach. Then I went to Paris to do a DEA and a thesis in magmatic geochemistry. I prepared my thesis on the geochemistry of rare gases. Then I returned to Morocco and started working at the University of Casablanca. I wanted to do a state thesis. Naturally, I contacted my professor at the University of Paris 6. He told me: "the laboratory is open, you can work with our group, only we have started working on meteorites, many of which have come from Morocco. So you belong here." It was the year 2000. That's where this fabulous story began.
-What exactly does your scientific research consist of?
-My scientific research is diverse and varied. They refer to the study of meteorites. My state thesis focused on Martian meteorites to understand the importance of the shock that could have ejected these rocks from their original bodies. Next, I became interested in all types of meteorites as it was necessary to classify all types of meteorites that fall in Morocco. I discovered many other aspects of meteorites, such as those from the asteroid Vesta which are the eucrites… I discovered the different aspects thanks to the work done by the PhD students under my supervision.
-In 2021, you discovered the latest meteorite fall observed in Morocco and more precisely in Msyed. What can we deduce from this?
– Indeed the last observed fall in southern Morocco was at the level of Msyed village in Tan-Tan province, which fell in December 2021. It is the same story repeating itself with some differences, although every observed fall is a story apart from. This meteorite, when it fell, was seen by many people in the south. Obviously some people went looking in the area where they thought it would fall. A few days later, pieces were found. We are classifying and reporting this meteorite. Each observed fall provides us with extraordinary information about the solar system and planets and reinforces our country's wealth of meteorites.
-Is Morocco a favorable terrain for the study of meteorites? How many falls have been observed so far?
-Morocco is one of the richest countries in the world in terms of meteorites. We have a very large number of meteorite finds in the Moroccan Sahara exceeding 10,000 meteorites. In addition to these findings, a large amount of falls have been observed in Morocco. We are currently at 24. Over the past 20 years, we have had many more than many countries in the world. Exceptional meteorites have been found on Moroccan soil. Most of the meteorites are Martian or lunar, the rarest having been collected in southern Morocco. So yes, Morocco is a land conducive to finding meteorites, especially in the Moroccan Sahara.
-The analysis and study of these elements contribute to understanding the formation of our solar system. Some falls in Morocco have never been shown to the general public. How do you explain it?
-We find it a pity not to have a museum dedicated to the geological heritage of Morocco and in particular to meteorites, while we are one of the richest countries in the world in these objects. Meteorites from Morocco can be found in every museum in the world except Morocco. It's time to have these kind of museums. It is in this sense that last year we inaugurated the Expo museum of meteorites messengers from the sky, which was hosted for an entire year by Anfa place mall.
We are in the second edition of this museum exhibition hosted at the marina shopping in a larger and enriched space compared to the one we had at Anfa place. We have practically all the meteorite falls observed in Morocco, but also fossils, a model of an impact crater, and we have also opened a planetarium.
– In your opinion, what would be needed to encourage young people to pursue scientific careers?
-This is one of the objectives of the Attarik Foundation, which aims to promote scientific research on meteorites and planetology in Morocco, the valorisation of Morocco's geological heritage and the dissemination of knowledge and science.
Among our objectives, one of the most important is to make young Moroccans love science and make them wink at the phenomena that surround them because we work on topics that lend themselves well to scientific curiosity. When it comes to meteorites and dinosaurs, young audiences pay attention.