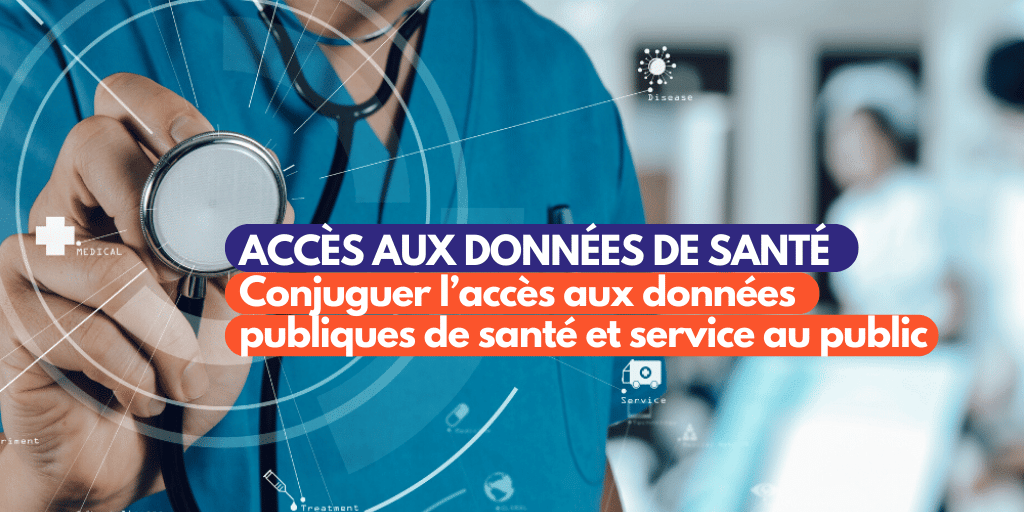 Access to Health Data: Combining access to public health data and serving the public
Le Point magazine recently echoed its lack of understanding of the CNIL's refusal of its request for authorization to access the national database on the activity of health establishments, not allowing it to compile its list of French hospitals and clinics thus how . France Assos Santé wishes to dwell here on the issues raised by the supervision of health data directly linked to the interest of the health users it represents.
Opening up health data is obviously a major challenge for our health care system. This famous "open-data" should make it possible to facilitate scientific emulation, the participation of civil society and therefore more effective management and fairer information on the organization of care. This was also the meaning of the manifesto co-signed in 2013 by the CISS (Collettivo Interassociativo Sanità) "Freeing our health data! with the collective "Health Transparency Initiative".
Public databases have come a long way today, and we welcome that! The structuring of the National Health Information System offers unprecedented opportunities, collecting more and more data. This public heritage has also been made available on a permanent basis to many actors carrying out a public service mission, responding to ethical, scientific and regulatory frameworks. Naturally, this data must be accessible to all public or private actors for the common interest. It's obvious ! It is for this reason that all actors who have access to health insurance data must comply with these criteria.
Our collective reaffirms, on the occasion of this widely commented news, its confidence in the processes implemented for more than 5 years with the CNIL and CESREES (Ethics and Scientific Committee for research, studies and evaluations in the field of health). The latter, which includes user representatives, health professionals, academics, ethicists, lawyers, etc., appears to be a fair and effective guarantee that allows the use of public data for the real benefit of the public good. Users are attached to it!
User information must obviously be diverse and rich. In this sense, the unfavorable opinion expressed several times since 2017 by CESREEE regarding the Point Awards must be taken into serious consideration in relation to an objective of improving the service provided to users. Beyond a list of awards, today's healthcare users, as well as all stakeholders, want a clear and relevant assessment of our healthcare system, based on safe and quality data.
SNDS is not the only data source out there! The DREES data, for example, relating to the activity of hospitals (Annual Statistics of Healthcare Companies) are freely available, and are also used by the High Authority for Health to establish its own Qualiscope mapping, making the indicators public and legible. all facilities, as well as indicator data on the health status of the population and/or patients' feelings about their health journey. This "real life" data, collected from all healthcare professionals and settings, combined with health insurance data, should allow for a real assessment of our healthcare system for improvement. But for that, they must be used within a transparent and rigorous legal framework. The process of collecting, archiving and making available this data must be constantly evolving to facilitate scientific or sociological research work.
Naturally, France Assos Santé calls for even more legibility and transparency and to further accelerate the use of data – and access to this data – without sacrificing the ethical and scientific principles on the altar of the blind to our digital heritage!
This evolution is essential to be able to effectively evaluate our health system.