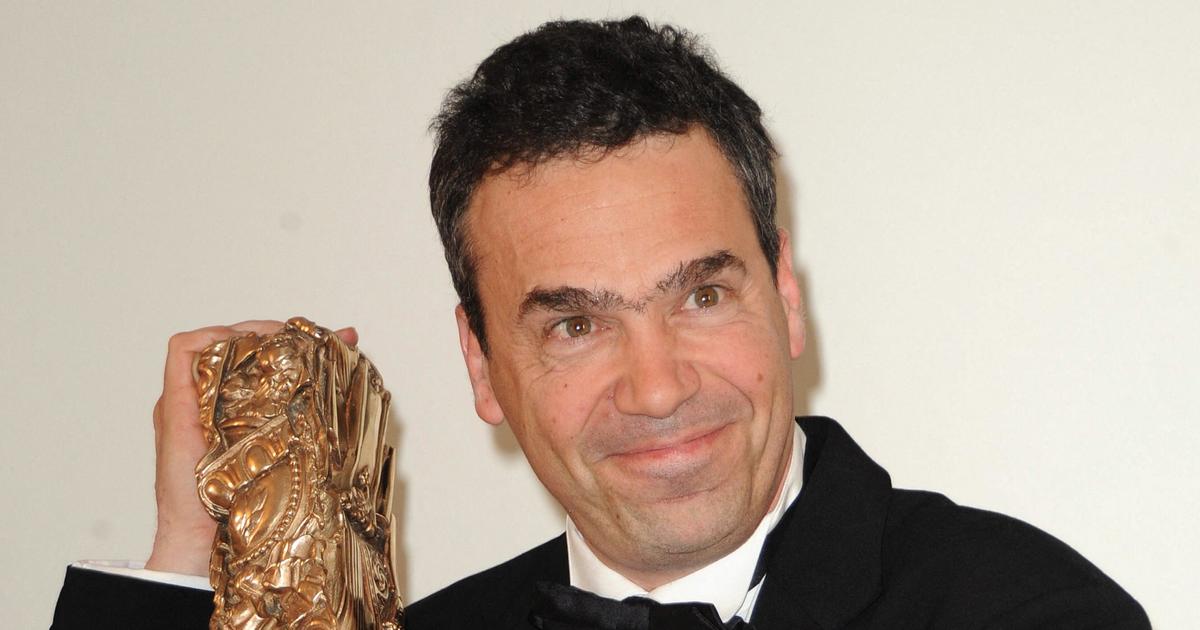 Four years in prison required for a film restorer after a deadly fire
Serge Bromberg, producer of the 2010 César for best documentary (Hell by Henri-Georges Clouzot), reels stored in a building in Vincennes. In the summer of 2020, his film stash caught fire, killing two people. The prosecution Créteil asked for four years in prison, three of which were suspended, and a fine of 150,000 euros.
Serge Bromberg, a famous film restorer, was asked for four years in prison, three of which with a suspended sentence, on Tuesday by the Créteil prosecutor's office, tried for the fatal fire caused by nitrate coils he kept under a building.
Stored without authorization in a room under an eight-storey inhabited building in Vincennes (Val-de-Marne), these old, highly flammable film reels caught fire on the night of August 10, 2020, in the midst of a heat wave . Although many residents were on vacation at the time, the disaster killed two people. The first, trapped by the flames, jumped from the 4th floor. The other was burned alive.
Read alsoTried for deadly arson, film restorer admits his 'guilt'
The latter victim's daughter appeared at the bar on Tuesday. "This trauma will remain imprinted for life, we will never be able to mourn our mother because her death was avoidable.she says, her voice troubled with emotion. "She died in unbearable conditions beyond comprehension. Her last moments haunt me", she added. Convicted of manslaughter and negligent injury and endangerment of others, the former artistic director of the Annecy Animation Film Festival does not deny his responsibility.
In this room he kept his reels and those of his company Lobster Films, which specialized in salvaging, restoring and distributing old films. The nitrate films, which must be stored in a refrigerated place, were stored in a room without a fire alarm. Despite some very hot summers, the air conditioning hasn't been turned on since 1998… when neighbors at the time requested that it be turned off due to noise.
A wall "firewallshad been installed in the room. When it caught fire, it melted in thirty minutes. Investigators estimated that at the time of the fire, the room was filled with 1,364 to 1,935 coils, or 2.5 to 3.6 tons. The defendant made a different calculation: 965 reels, 970 kilos. "It is a fact, not an estimate.", he says at the bar.
A very serious error in the assessment of the danger?
"This place used to be a "buffer" stock, it was only intended to house a few reels before they went to the CNC (National Center for Cinema and the Animated Image)", defends Serge Bromberg. Considered a great film heritage specialist, the producer was perfectly aware of the risks involved in storing reels.
For many years he demonstrated the flammability of nitrate on stage by setting fire to a piece of film in front of fascinated spectators. These shows were calledBackfire".
An example that makes the situation even more unbearable for the civil parties. "My clients at first thought he was a slightly crazy amateur, someone who had lost his footing", pleads Me Missiva Chermak-Felonneau on behalf of a couple who lived in a studio above the venue. "But when they learned that the person responsible for the fire was a professional, a recognized expert, they were shocked.".
Even if he recognizesserious error of assessment", a "mistake" it's a "to neglectFor his part, the defendant, 61, believes that the CNC had an obligation to recover and store his reels. "Never before had the CNC refused me coils", he assures the bar. "The fact that a site in the middle of the countryside, a disused farmhouse, could be put to use, hasn't it crossed your mind?asks the presiding judge. "The amount of nitrate had to be extremely minimal"said Serge Bromberg. His arguments did not convince the public prosecutor, who asked him for four years' imprisonment, three of which were suspended. In addition to a fine of 150,000 euros against his company.
"There is no fatality: all the ingredients were there for such an event to take place", he claims, believing that this fire"it is the result of all his actions, of all his omissions to respect the rules". The word will be given to the defense on Wednesday morning.