Top 10 craziest things to do in Barcelona
Extravagant bars, unusual activities, surprising museums. Barcelona has not said the last word in reviving the daily life of its inhabitants or tourists. Selection of the 10 craziest things to do in the Catalan capital.
Throw axes while having a beer
A real sport in Canada, ax throwing has also conquered the city of Barcelona. In the Born, the Barcelona Ax Throwing bar offers the possibility of practicing while sipping a drink with friends or alone. The instructors also come to give some tips, shooting techniques and game tips.
To try it out, the best thing is to book online here. The establishment is open every day. What to train again and again until you get the best ax.
Address : Carrer de Trafalgar, 8, 08010 Barcelona
Price : €19.50 per person
Hours : 5.00pm to 9.00pm Monday to Thursday, until 10.00pm on Fridays. Saturday, 11:00 to 14:00, then 15:00 to 22:00 Sunday 11:00 to 14:00, then 15:00 to 21:00
30 dishes in a row to taste
Notice to gourmets. Would you be able to eat 30 meals in a row? This is the tasting menu proposed by the starred restaurant Disfrutar. 30 dishes to awaken the taste buds, revisit the local cuisine and indulge in a moment at the restaurant that is not limited to appetizers-main courses-dessert. A little madness for the pleasure of the palate and the stomach.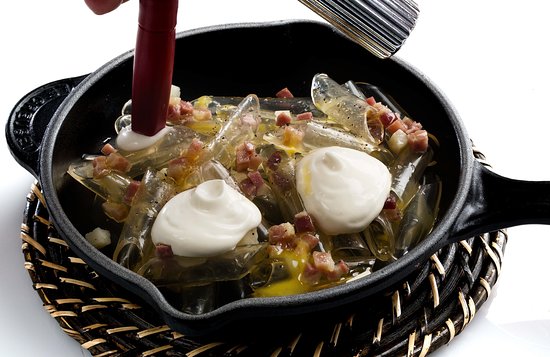 Address : Carrer de Villarroel, 163, 08036 Barcelona
Price : around €250
Have a drink in an igloo
In Icebarcelona, ​​you have to wear several layers of clothes to be sure you get the drink you just ordered. Because in this Barceloneta bar the walls are blocks of ice and the temperature fluctuates between 2 and 10 degrees.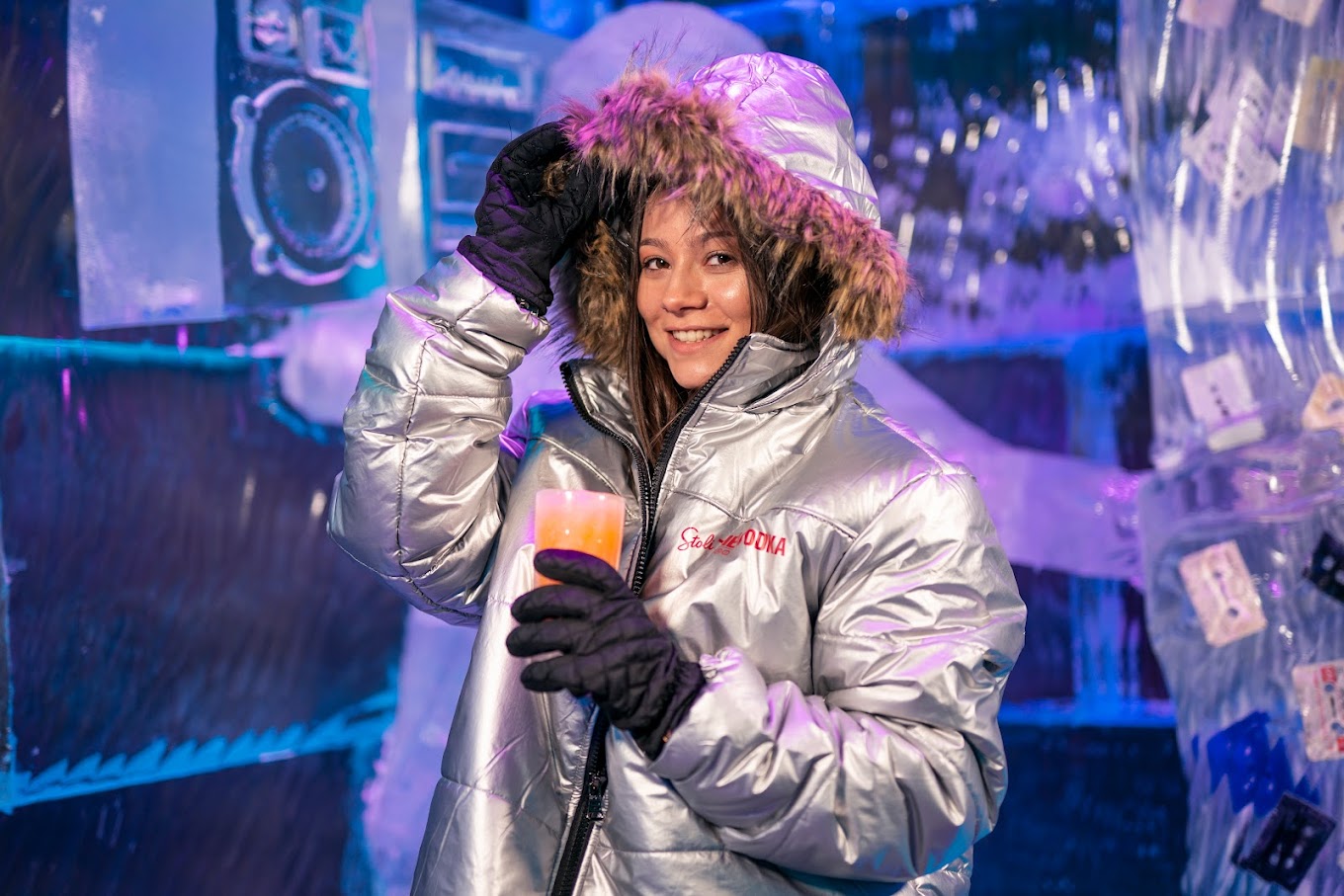 The establishment provides anorak and gloves to face the cold and enjoy drinks, alcoholic and non-alcoholic, able to withstand these temperatures.
Address : Carrer de Ramon Trias Fargas, 2, 08005 Barcelona
Price : from €49, family rate for two adults and two children, with one cocktail per person. Drinks from €4.
Do violence in escape games
Barcelona is full of them. Escape games come in different scenarios. In prison, in the world of gangsters, Sherlock Holmes or refugees. With more or less horror. The choice is large enough to satisfy all players. Whether it's for those who are not afraid, those trying to train their logic or those looking for adrenaline. Maximum Escape, for example, offers different games for different profiles.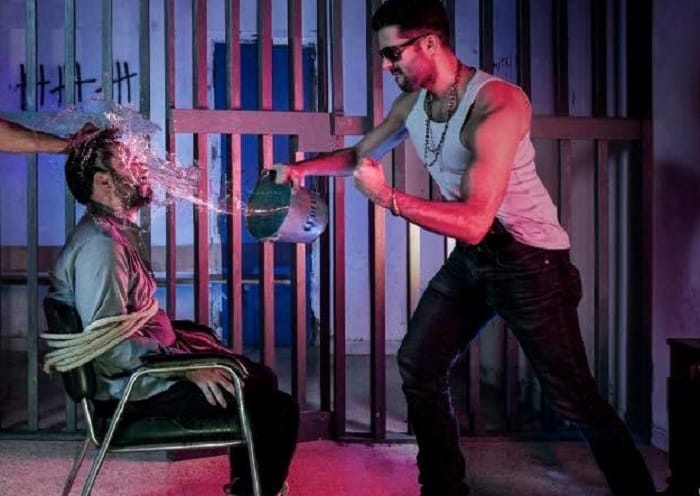 Addresses: Carrer de Trafalgar, 17 – Carrer de Girona, 27 – Carrer del Bruc, 9
Price : from €20 per person
Night navigation on the seabed
In Barceloneta you can rent a LED paddle board and use it at night. The lights then illuminate the seabed during navigation. If they're not too deep and some fish hang around there.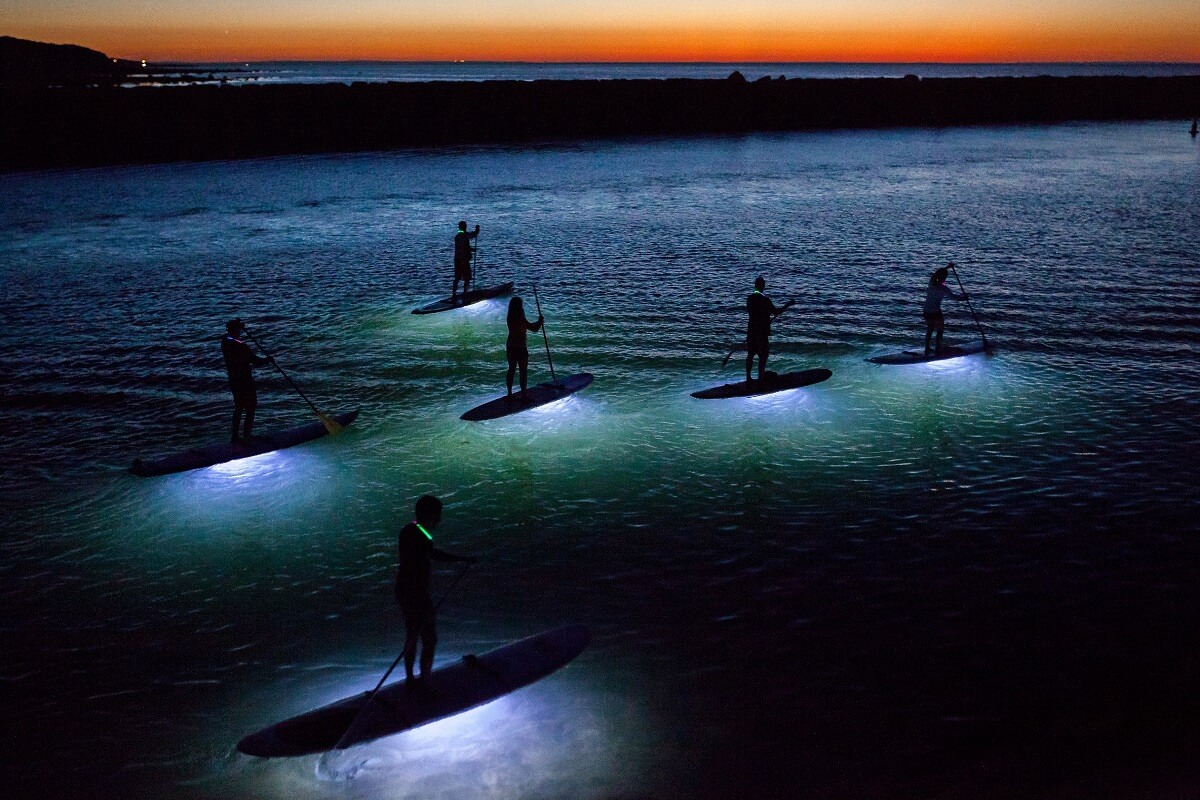 Due to favorable conditions, the activity takes place only in summer on the Barceloneta beach. Several companies such as Surf House or Manihi Surf School offer it. Guaranteed diving atmosphere, keeping your head dry.
Address : Barceloneta beach
Price : from €25 for an hour.
Fly over the city in a helicopter
See Barcelona from the sky, but a little closer than a normal flight home by plane. Helicopter visits are possible in the Catalan capital, with different formulas: four hours for a 360-degree visit between land, sea and air, 12 minutes over the beaches, or more than half an hour to fly over the nearby mountains.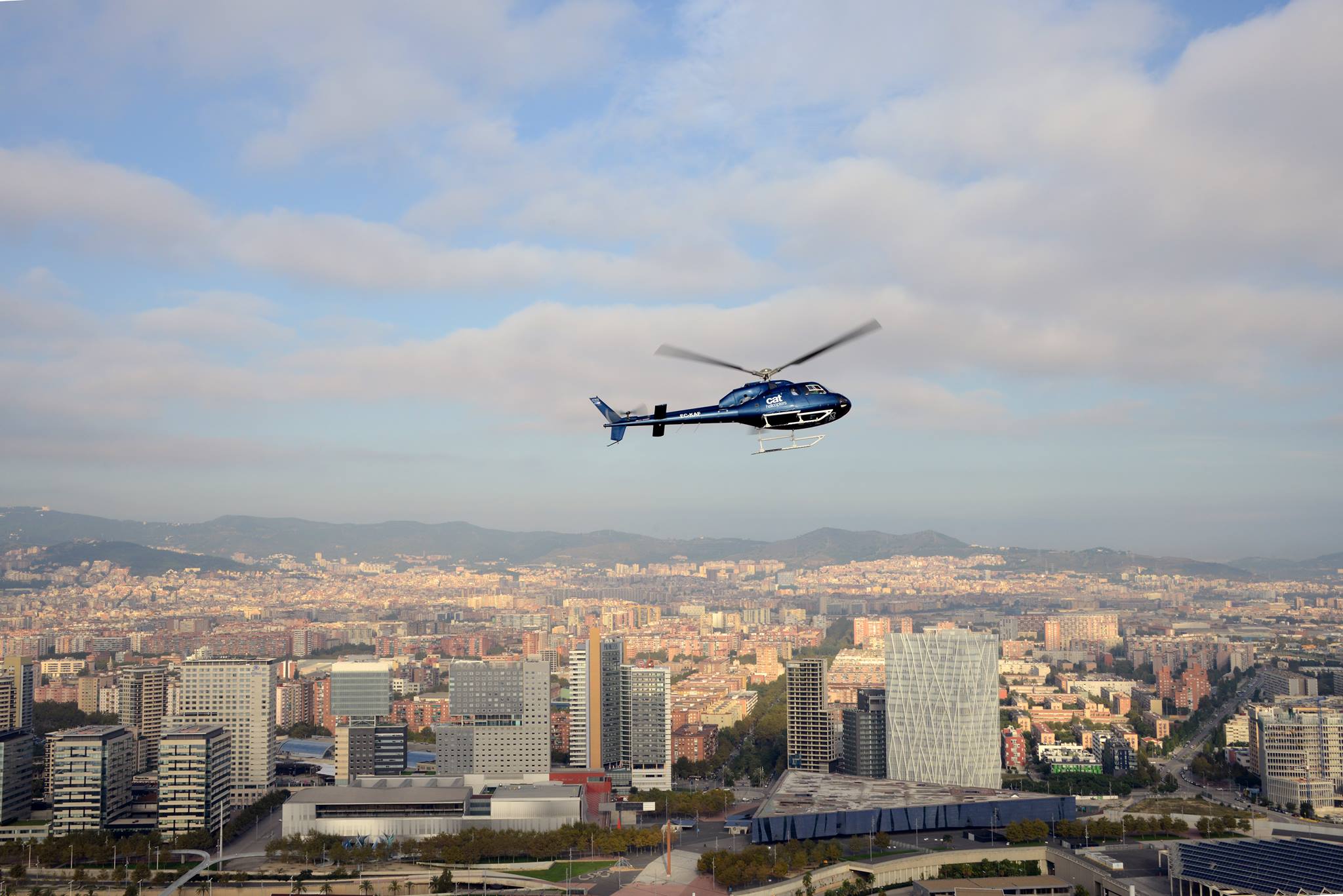 Price : from €85
Start point : Heliport, Ml DOSSAT, 2, 08039 Barcelona
Visit the Museum of Eroticism
Take a photo of yourself inside a vagina. Yes, it is possible in Barcelona, ​​​​by entering the Erotic Museum, located on the Rambla, just in front of the Boquería. With Marilyn Monroe and her dress blowing from the balcony, the museum knows how to get noticed. And her collection too.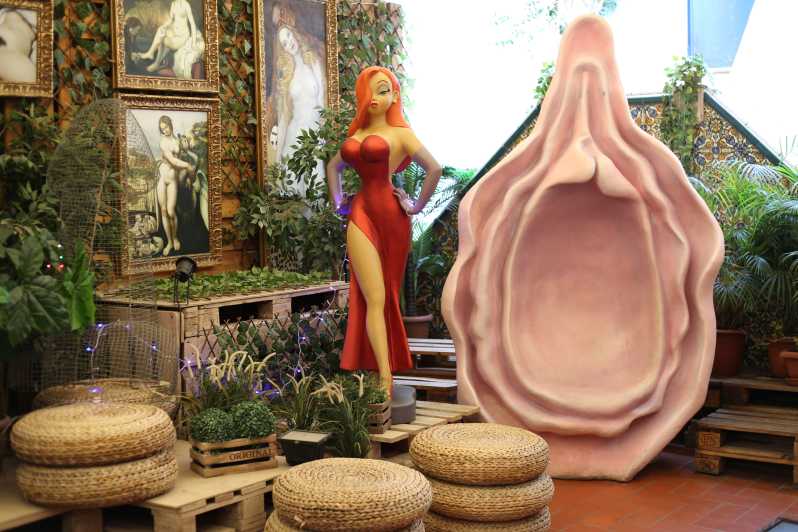 Inside, no fewer than 800 pieces take part in an original journey. Between oriental eroticism, Kama Sutra, videos, fetishism. Visitors have enough to know about the universe, which leaves no stone unturned.
Address : La Rambla, 96 bis, 96 bis, 08002 Barcelona
Price : from 10 €
Ramp in a bar
Slip into a bar, beer in hand. Double pleasure for skate enthusiasts. You have to go to the Raval or the Gothic to pass the door of this temple of the ramp, with the walls covered in graffiti. The Nevermind bar has its own skatepark, around which you can have a drink. And try some tricks. Ready to ride?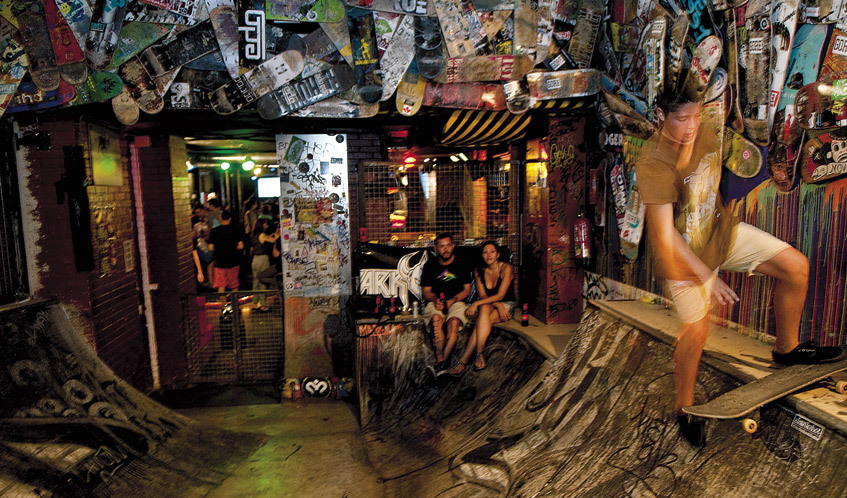 Addresses: Career Tallers 68 (Raval) or Career Escudellers Blancs 3 (Gótic)
Price : from €1.50 a beer during happy hour
20 seconds suspended in the air
Less than 30 minutes from Barcelona, ​​the JumpYard jumping club has the longest zip line in the city. 100 meters away, 11 meters high, all while providing a 20 second descent into the air.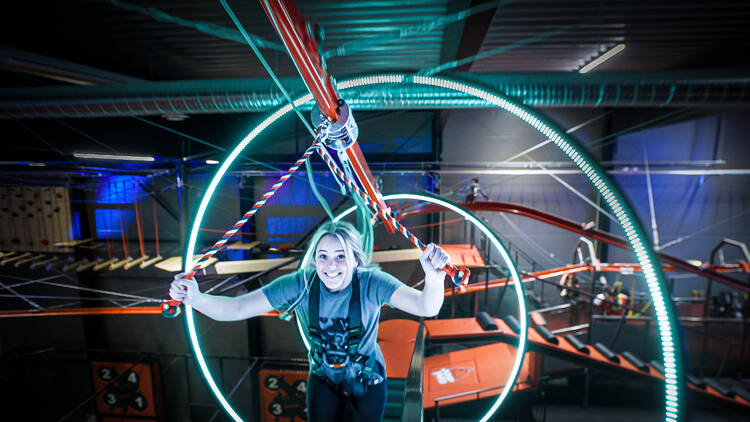 The place is also the largest park in Spain and the thirteenth in Europe, with more than 2,850m2 dedicated to trampolines and other jumping facilities. Both standing and in the void. And to push the experience to the max there is also, a little further on, bungee jumping at La Sargantana, in the Monsterrat natural park.
Address : Carrer de Sant Ferran, 4, 08940 Cornellà de Llobregat
Price : from 4 €
Skateboarding on the sea
Marty McFly in "Back to the Future 2", does he speak to you? What if we did the same thing in Barcelona? One hoverboards allows you to fly over the sea without touching it and to do stunts.

Similar to the flyboard, it works using a jet ski engine. But this time he's not attached to his feet, but on a skateboard. This avoids diving into the water enjoying the same feeling of freedom.
Address : Moll de la Ronda S/N (Port Forum), 08930 Barcelona
Price : from €190 for 30 minutes here