The Perma Social Club wants to "change the recipe for tourism"
The incoming agency is supported by ADEME
Located near Montpellier, the Perma Social Club incoming agency is helping to invent a new tourism model: enhancing the local economy by leveraging collaboration. At first glance, it works.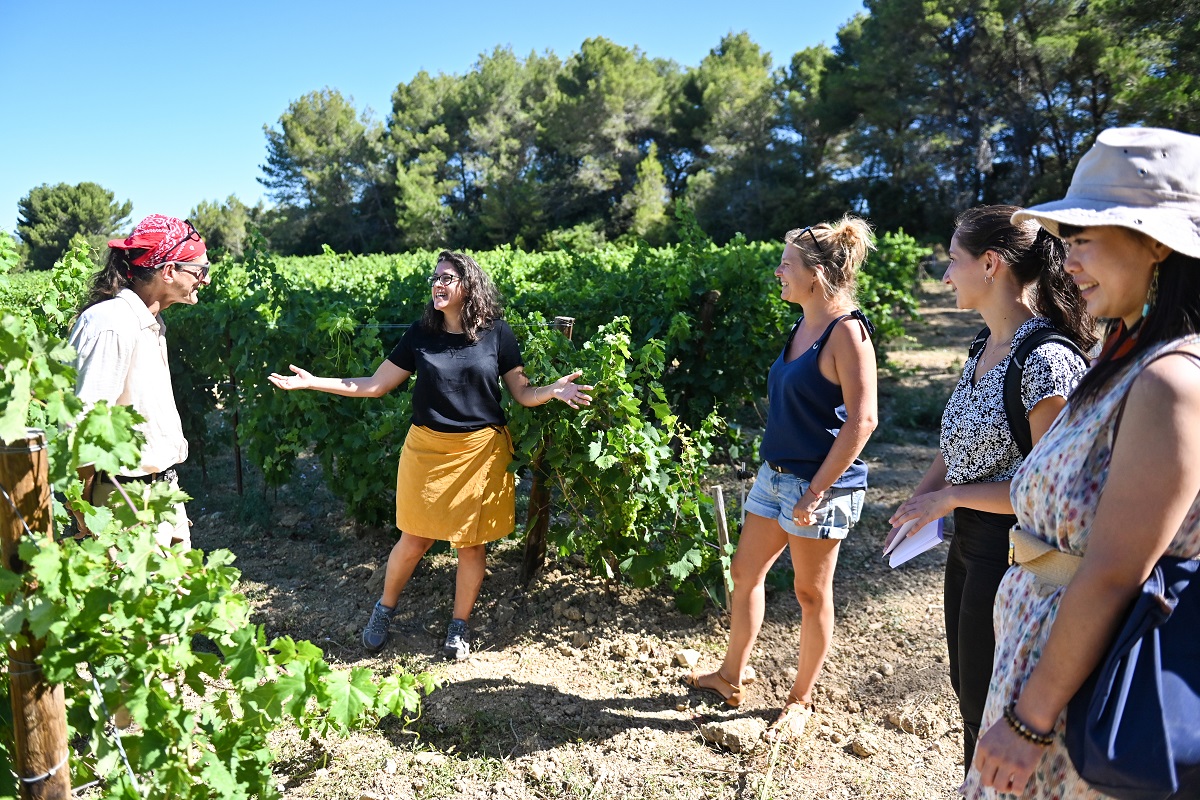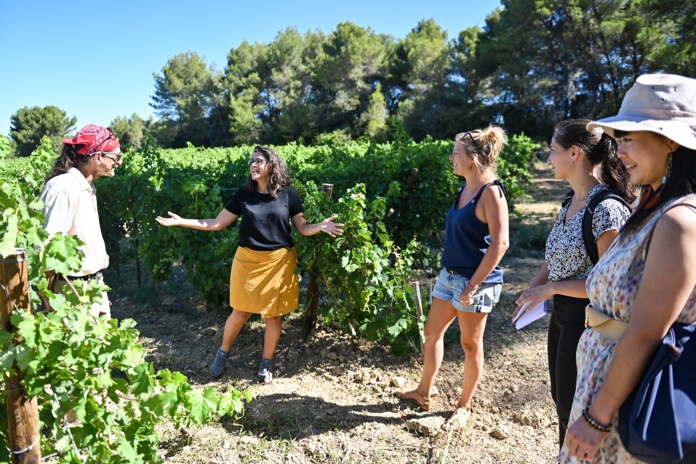 Respecting nature, respecting people and redistributing resources and wealth, these are the pillars of permaculture on which Perma Social Club is based – DR Perma Social Club
Even you, you admit, did not know the perma-company.
Let's be reassured: not even Alice Benisty-Triay, director of the incoming agency Perma Social Club, knew it when she started her project.
The permaentreprise concept was initiated by Sylvain Breuzard, Chairman of the Board of Greenpeace and CEO of Norsys, a digital services company.
In his opinion, a company can and must base its principles on the 3 pillars of permaculture: care for people, care for nature and sharing of its resources.
But let's go back to Alice, who hasn't always been passionate about tourism or permaculture.
The charm of tourism in a hotel in Bolivia
Like so many others of her generation, Alice Benisty-Triay was searching for meaning.
More than 10 years "Building economist in London, in an ivory tower, oiling the wheels of the king's money" she says. Ten years and a Brexit, which prompted her to return to the family land, near Montpellier.
Three months alone in Latin America and 2 weeks volunteering in a hotel in Bolivia, from where "it became obvious, I wanted to work in welcoming, exchanging and caring for people ».
Upon his return, he joined the CNAM tourist training in Paris.
And since a revolution never comes by itself, Alice Benisty-Triay takes "a huge slap" by discovering Pablo Servigne's work on "mutual aid, the other law of the jungle".
From permaculture to permaturism
Created in 2020, the Perma Social Club tree has three branches: supporting the local economy, creating links and turning the tables on tourism.
And to go further, its roots go to the side of permaculture, a type of agriculture based on the principles of sustainable development (ie creating a link between ecology, society and the economy).
There is a holistic approach and values ​​that promote sustainable tourism: sobriety, care, exchanges, local roots. "Permaculture is a network. It is a perfect methodology to change the recipe of tourism, enthuses Alice Benisty-Triay.
It's not an exact science, everything is adaptable to our environment, but it's just common sense. And it is applicable to create a new model of tourism", she assures.
Read also: Soliderrance: when permaculture regenerates tourism
A matter of consistency "reshaping the world of travel".
Is sustainable tourism a "Mr Jourdain of permaturism"? If the permaculture philosophy is to respect life as a whole, be sober with resources and redistribute, this is the message that responsible travel professionals have been carrying forward for several decades.
Enhance the local economic fabric
Innovative, the agency is anchored in a rich history and vibrant community.
At the crossroads of wine tourism, cycle tourism, slow tourism and unusual experiences, Perma Social Club offers half-day or full-day excursions and itinerant stays to discover the Occitan natural and cultural heritage.
"I left the south because there were no professional outlets. Fifteen years later, not much has changed. And tourism is always the same, with a polluted coast, tourist factories…
We want to support producers who regenerate the soil, eat organic and local, move towards eco-built and unusual accommodation, favor low carbon emissions, change habits, ensure our customers learn things, can apply at home by supporting the local economy".
The purpose of the agency permaturismis to anchor in territory a "swarming in the soil and in the minds".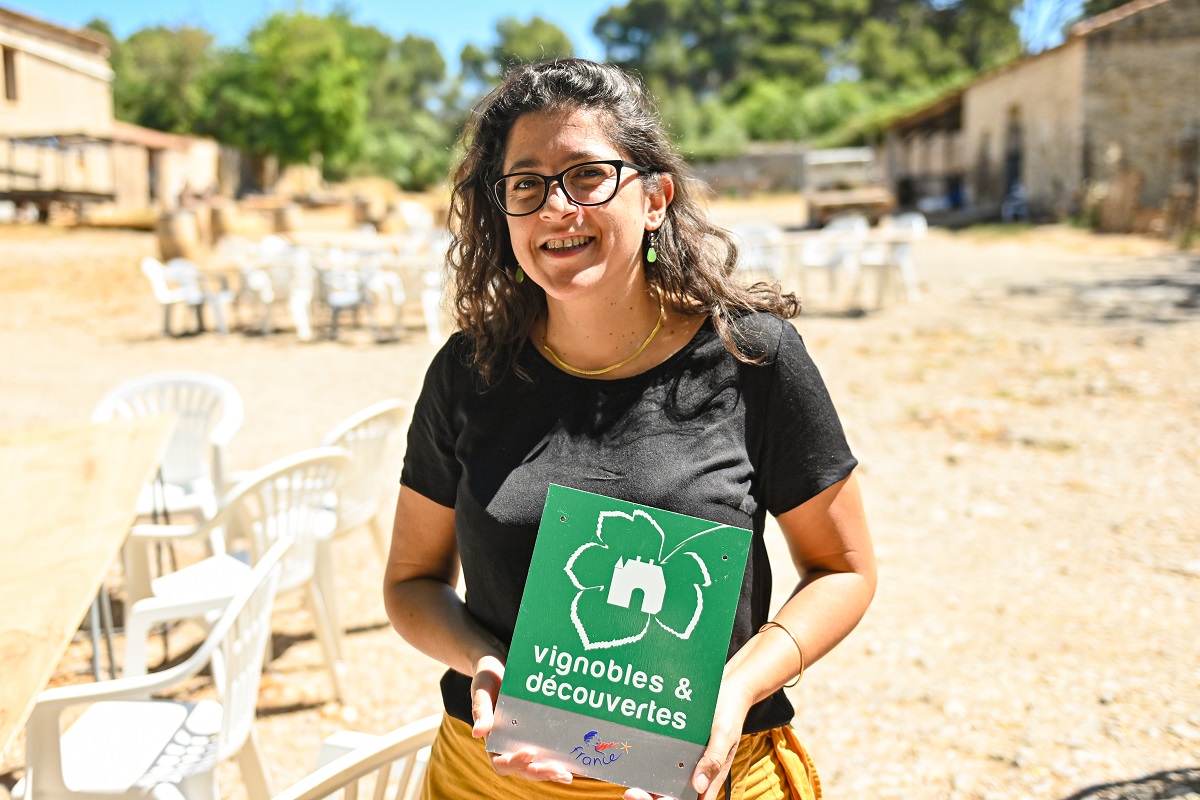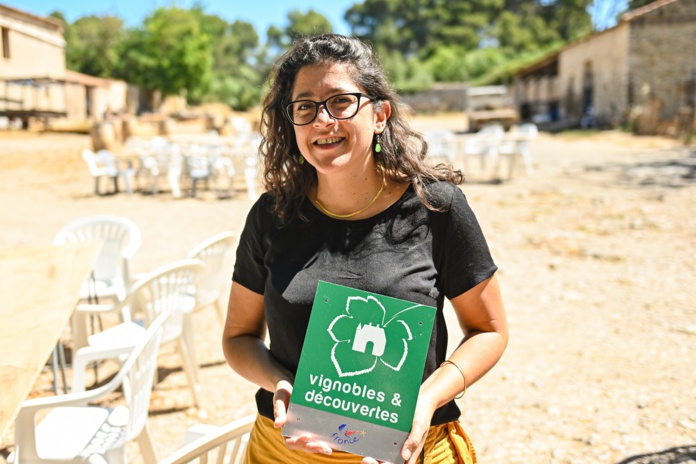 Alice Benisty-Triay is the founder and director of the Perma Social Club agency – DR Perma Social Club
But the road is long! Labeled Vignobles et Découvertes, the agency was the only one to be marked by sustainable tourism at the Destination Vignobles fair, organized with Atout France in early October 2022 in Aix-en-Provence.
"The option didn't even exist!" » regrets the entrepreneur, for whom the sector must see beyond, evaluate the right levels and change its habits.
"It's not the planet that worries me, it was there 4.5 billion years ago, it will still be there in 4.5 billion years" but the human being, who is still the heart of tourism.
Work collectively
Sharing, exchanging, is a kind of basis of work. "I just want to enhance my territory by creating a tourist offer. It's exhilarating, you have to dig, search, it allows you to get to know your territory.
We meet many people, producers, hosts, etc. And also colleagues, who I don't see as competitors but as partners".
And for good reason: tourism being what it is, the agency sometimes has no choice but to rely on other agencies in the region.
For example, when the SNCF requires you to go through a GDS to book, giving you no choice but to ask another licensed agency to act as an intermediary. And vice versa, as when an agency loses the approval of Atout France and relies on Perma Social Club to propose a collective offer.
Despite this somewhat complicated daily model, Alice Benisty-Triay believes that solidarity is at the heart of her business, and that it is by being interested in people that tourism advances.
Validated by ADEME
A philosophy that pays off, given that Perma Social Club won the ADEME Open Innovation tourism challenge: memories and sustainable territories for Occitania.
About twenty files, 8 selected, one month of coaching "pretty intense" admits the entrepreneur, who logs in an incubation of 6 months together with 3 other companies, all carrying, judges, "projects rooted in reality and achievable".
The offer it proposes: a surprise thematic stay, such as a treasure hunt offered by Occitania.
The traveler leaves from "At the gates of the Cévennes" with a name, a duration and a GPS code, which allow him to arrive at the first stage.
He discovers the experience, then the partner of the agency delivers his second envelope, with the second appointment for a trip to the unknown lands of the Cévennes.
In Occitania and beyond
A first proposal that Alice Benisty-Triay wishes to develop elsewhere, in the surrounding departments and regions. Others are already in preparation, particularly in the Hérault.
"The general idea is to implement our offers in every region of France. I have a map of France with a global view from 2018, with a distribution target first in the surrounding areas and a jersey over time.
Later, but it's really our ambition, we would like to create autonomous eco-places in every territory. These would be places of resource, reception and training. Partners or places we could create, it doesn't matter.
Above all, the idea is to imagine training journeys, where one experiences permaculture, immerses oneself in values. I see a real parallel with everyday life: when we travel, we need to move from one place to another, to eat, we have interactions. One can influence the other, tourism is also used for that".
Try again and again.
Note