NÎMES The best addresses for a lunch break
In Nîmes, culinary diversity continues to grow, offering foodies a plethora of choices for their lunch break. For those looking for quality culinary experiences, we have gathered a selection of the best places in the city, offering delicious lunches in comfortable and welcoming environments.
Textures: when the taste of tradition meets creativity
Textures is a restaurant located next to the Carré d'Art contemporary art museum. It is known for its inventive menu that combines local ingredients with cutting-edge cooking techniques. The dishes are presented in an elegant and colorful way, offering a unique visual and gustatory experience.
Emmanuelle and François-Xavier, passionate about cooking, focus on the quality of the ingredients, using fresh, local and seasonal products to create tasty dishes. The menu options include vegetarian, vegan and gluten-free dishes as well as options for those on special diets which change daily according to the wishes of the kitchen.
With a concept store, deli and restaurant feel, they also offer recipe books, artisanal dishes, ethical toys for children, a selection of their own tea blends, and even a delivery service for sourdough bread from Masa Mama. Always attentive and warm, Textures offers a pleasant and stress-free dining experience.
In summary, Textures is an essential place for lovers of inventive cuisine and quality products, in a family environment where they can come to eat, work or rest.
Counter of textures and objects, 8, Rue Racine – 30900 Nîmes
Dishes starting from €13
Arthur's house
Facing the Maison Carré with an incredible panorama of the rich Roman heritage, La Maison d'Arthur is a restaurant dedicated to French bistronomic cuisine with an emphasis on local and seasonal products.
The chef, Arthur, has had a passion for cooking since childhood and is dedicated to creating flavorful dishes with high-quality, short-circuit ingredients. The menu offers a variety of dishes, ranging from light starters to heartier main courses, including vegetarian options. La Maison d'Arthur favors seafood with an almost exclusive selection of Mediterranean fish from sustainable fishing.
Whether you dine on the terrace with a view or inside this refined brasserie, the atmosphere is warm and welcoming, reflecting the French culinary tradition.
La Maison d'Arthur is the ideal place to meet for lunch in the heart of the coat of arms of Nîmes.
House of Arthur, 4, Place de la Maison Carrée – 30000 Nîmes
€25 menu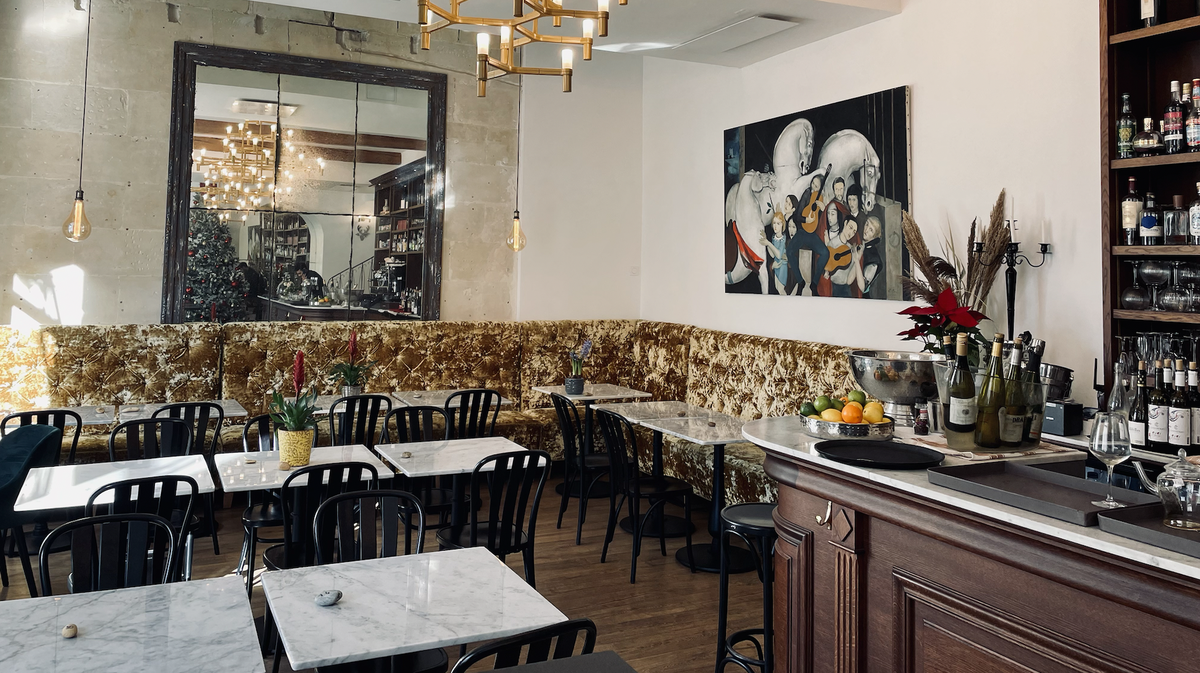 Cali Kitchen: a Californian air blows in Nîmes
You can't help but notice the beautiful facade of Cali Kitchen as you stroll down rue de la Maison Carré: flowers in front, rattan chairs and colorful cushions, an air of California blows through this alley in Nîmes. The menu features a variety of dishes, from savory bacon pancakes to eggs benedict on muffins, as well as vegetarian and vegan options. The chef uses fresh ingredients to create healthy and delicious dishes, with an emphasis on the unique flavors that can be found in California.
The atmosphere of the restaurant is casual and modern, with a colorful and elegant interior that reflects the atmosphere of the American West Coast. The service is fast and offers an all hours dining experience.
In addition to the menu options, Cali Kitchen also offers refreshing beverages, such as cold-pressed juices and smoothies, as well as coffee and tea options for breakfast.
Cali Kitchen is an ideal restaurant for lovers of healthy and gourmet cuisine!
Cucina Cali, 8, Rue de la Maison Carrée – 30000 Nîmes
Dishes starting from €8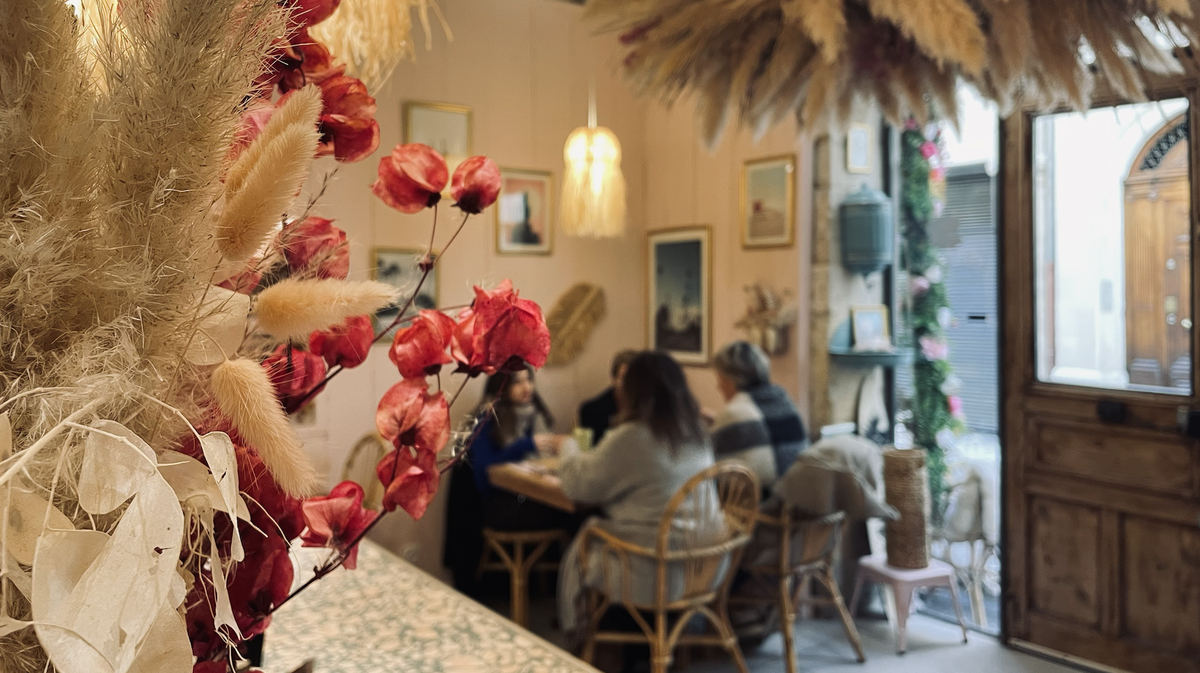 La Barreta: healthy and gourmet sandwiches
Nîmes welcomes a trendy new venue located on the Place aux Herbes, offering quality lunches for gourmets looking for new culinary experiences. The restaurant, which combines an elegant decor and a warm atmosphere, offers a variety of gourmet sandwiches, as well as a bar with sweet delicacies for sweet lovers.
The place is ideal for workers looking for tranquillity, with a calm and sunny space on the upper floor where you can telework in optimal conditions. The refined furnishings and the welcoming atmosphere of the restaurant make it the perfect choice for business lunches, with friends or solo lunch breaks.
Guests can also take advantage of the sunny terrace to enjoy meals outside while admiring the view of the Place aux Herbes and the Saint Castor Cathedral. The varied menu and the fresh products used in the preparation of the dishes are a guarantee of the quality of the services offered by this new trendy restaurant.
An ideal choice for fresh and healthy food lovers looking for a quiet and comfortable place to have lunch, telecommute or simply relax. With an attentive staff and a selection of ten different types of toast, Barreta offers a variety of choices for its customers. It will certainly be an essential address on the healthy gastronomic scene of Nîmes.
Baretta, 2, Place aux Herbes – 30000 Nîmes
Sandwiches from €11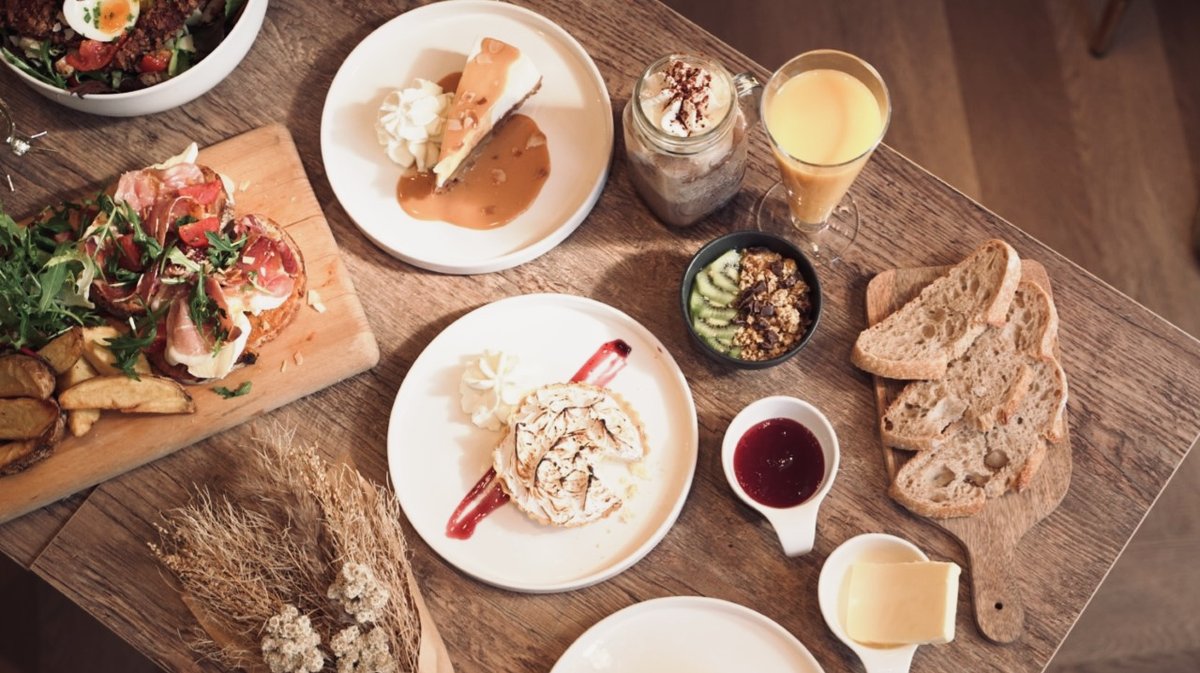 Le Napoleon: a historic French brasserie
Le Napoléon is a mythical restaurant located on boulevard Victor Hugo, which stands out for its interior ceiling classified as a historic monument. This restaurant offers traditional French brasserie-style cuisine with fresh ingredients, all in an elegant atmosphere that rivals the great Parisian brasseries with its high ceilings, beautiful sunny terrace and thoughtful decor that would almost transport diners to a another era.
The tables outside offer a nice view of the boulevard. The variety of dishes on offer, ranging from classics such as egg casserole or beef tartare, to more modern options, can satisfy the culinary preferences of all customers.
Le Napoléon in Nîmes is the ideal choice for those looking for quality traditional French cuisine at very affordable prices.
The Napoleon, 46, Boulevard Victor Hugo – 30000 Nîmes
Dish of the day from €10.90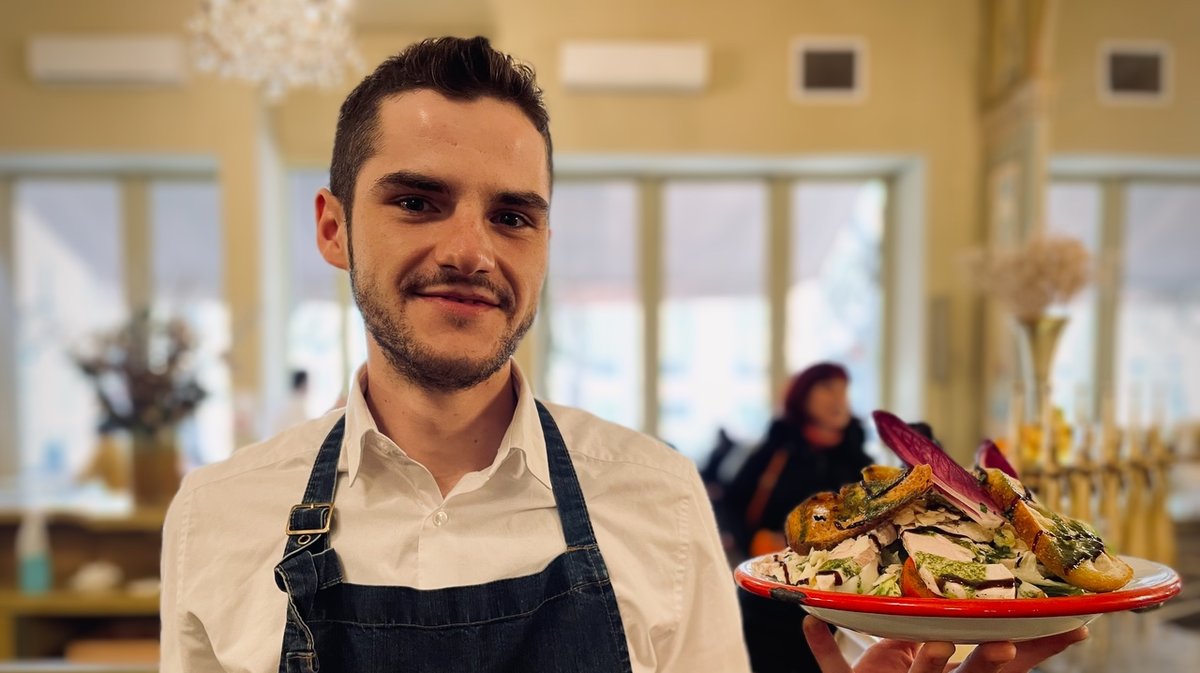 Farmers: a unique culinary experience for lovers of vegetarian cuisine
The Farmers restaurant located rue de la Madeleine offers healthy and balanced cuisine, entirely prepared on site with organic products. The chef works with passion to offer a unique and varied culinary experience, with a menu that changes with the seasons to adapt to the freshest and tastiest products of the moment.
Bowl of the day, gourmet burgers, toast of the day… A unique menu with a weekend brunch formula. Take a seat on the sofa in front of the pastry bar which offers a variety of generous and gourmet cakes, mostly gluten-free, lactose-free and vegan, to be enjoyed with a hot chocolate or a latte.
At Farmers we feel at home, we have breakfast, lunch, snack and brunch all day long with fresh and healthy cuisine in a comfortable and warm environment, on site or to take away, you choose!
Farmers, 27, Rue de la Madeleine – 30000 Nîmes
Lunch from €10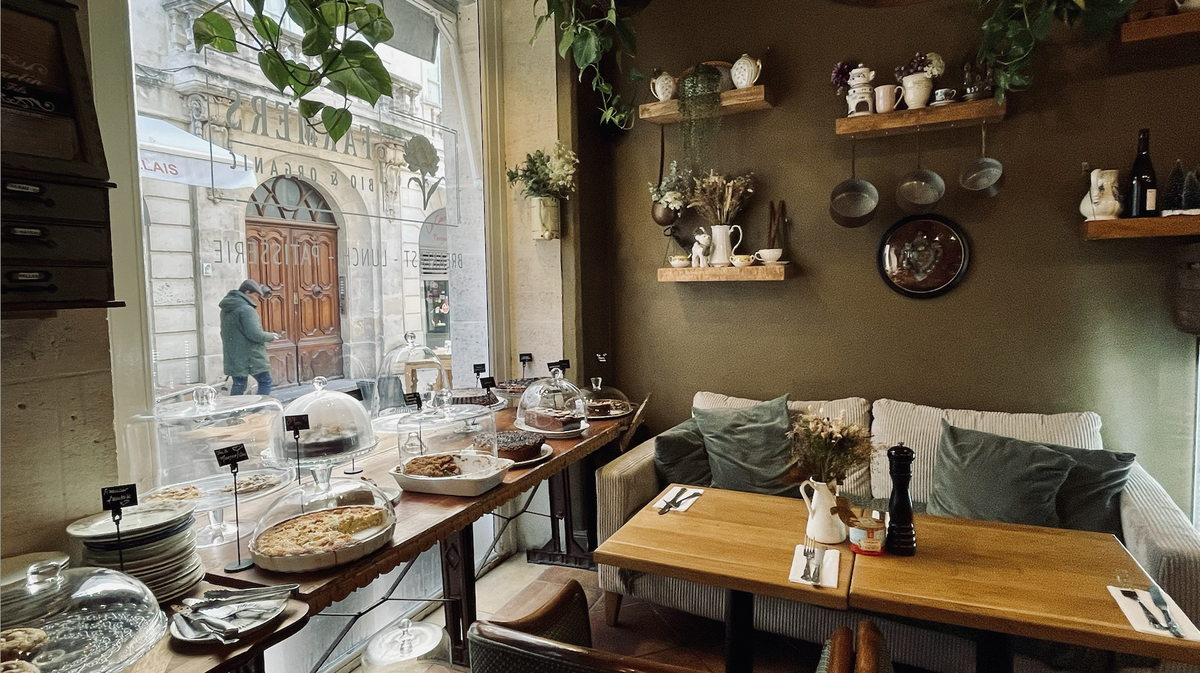 Le Minot: a fusion of French tradition and street-food
Located in the heart of rue de la Madeleine, Le Minot offers quality street food, entirely homemade, offering a unique culinary experience to its customers. Designed to be enjoyed "on the go" without sacrificing quality or taste satisfaction, the chef uses recipes prepared in the past by his grandmother, adapting them as for his pulled marengo veal cooked over a low flame for twelve hours and his galette made in home. !
The different products offered by Le Minot are varied and can satisfy all tastes. Meat lovers can enjoy free-range Ardèche chicken sandwiches, generous toasted chorizo ​​focaccias, while vegetarians can opt for focaccias such as Potimarron, a vegetarian and seasonal recipe. By making its own bread, Minot distinguishes itself by regularly changing its menu to adapt to the products of the moment, which allows customers to regularly discover new dishes prepared with care and passion.
The emphasis is on simplicity and freshness, with a focus on presentation thus offering a variety of flavors and aromas on every visit!
Le Minot Nîmes, 35, Rue de la Madeleine – 30000 Nîmes
From €8.50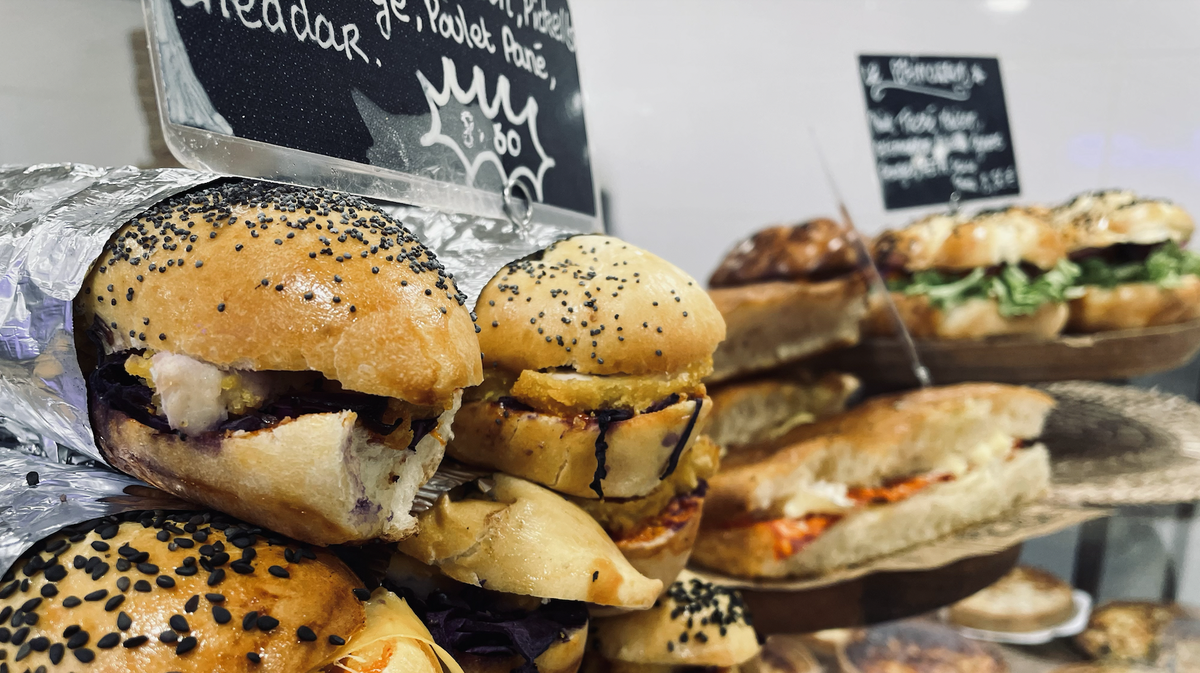 O Banh Mi: unmissable Asian street food
The O Banh Mi restaurant in Nîmes is a must-go place for anyone looking for original and delicious Asian cuisine. This small place offers quality Asian street food, entirely homemade, with fresh and seasonal ingredients. The house specialty is Banh Mi, a popular Vietnamese sandwich, with crusty bread filled with meat, vegetables, dips and fresh herbs.
O Banh Mi's menu offers a variety of Asian dishes, such as Pad Thai, spring rolls, bobun and stir-fried rice. Each dish is prepared with care and attention to detail, providing the perfect blend of flavors and textures. The menu changes regularly based on seasonal products and kitchen inspirations.
The atmosphere is relaxed, with minimalist décor that highlights the bright colors and flavors of Asian cuisine. This canteen is also an ideal place for street food lovers, with a short and targeted menu for a quick and satisfying culinary experience.
If you are looking for authentic and creative Asian cuisine, do not hesitate to visit O Banh Mi in Nîmes. You will not be disappointed by the quality of the flavors of the dishes on offer.
Ò Bành Mí, 12, Rue du Grand Couvent – 30000 Nîmes
Dishes starting from €8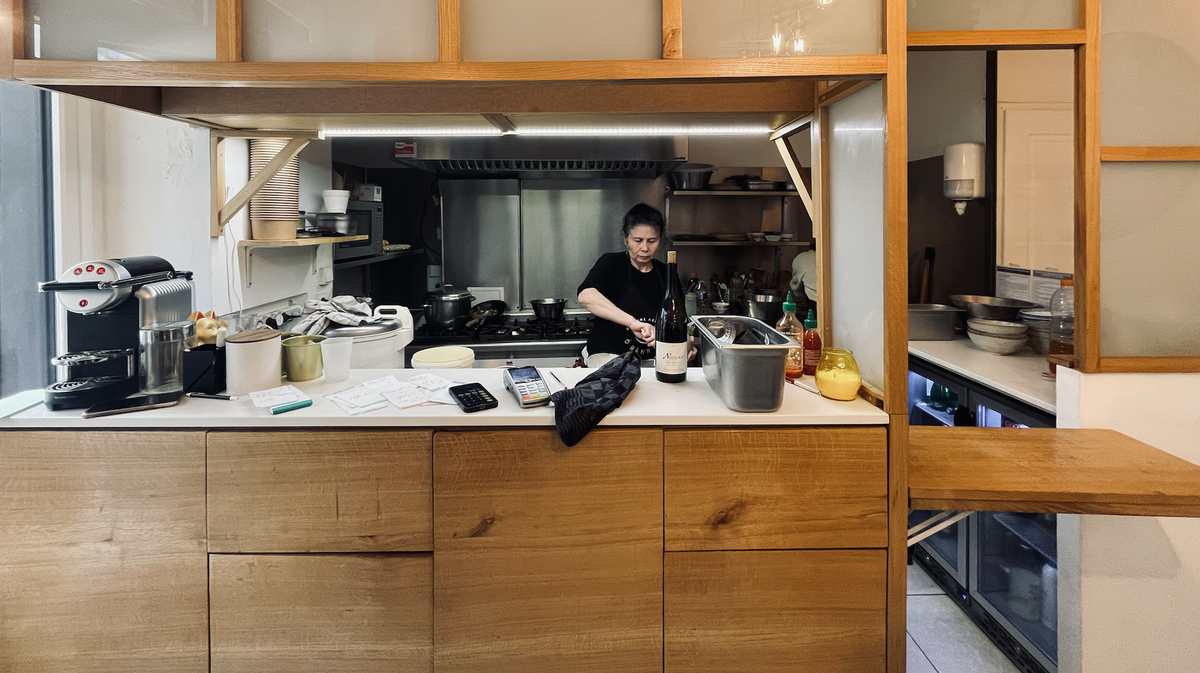 Pinocchio
For almost three years it has conquered the palates of lovers of Italy and the Mediterranean thanks to its essentially Italian cuisine made with products from beyond the Alps. The restaurant is a tribute to the Italian culinary tradition.
Distinguished by its passionate team determined to give you a unique experience, this restaurant offers a pleasant terrace in one of the most beautiful pedestrian streets of the city, close to the Arena and the Maison Carrée.
With its combined wood and gas rotary hearth oven, custom made by an Italian artisan located near Rome, it allows for even cooking and impeccable taste for their three-flour pizzas, a house staple.
Pinocchio is not just a restaurant, it is a place where friends and family can enjoy themselves. If the craving for Italy arises, Pinocchio is the place to go.
Pinocchio, 29, Rue de la Madeleine – 30000 Nîmes
€11 plate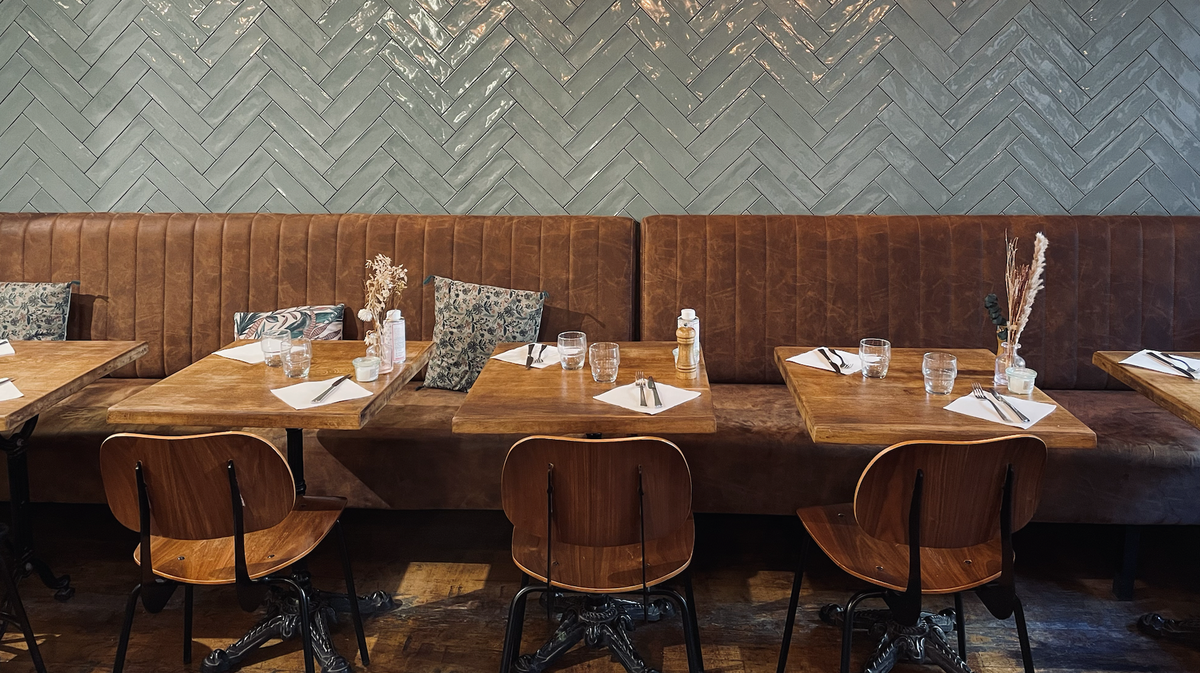 Nîmes offers a variety of options for a quality lunch break, from bistronomic restaurants to more informal establishments. And you, what are your favourites?
Caroline Hernández